Boston University Global
Diploma Programs!
American Language Programs, Inc.
Authorized Representative of BU Global Programs
ALP will recommend participants for enrollment in BU Global Diploma Programs based on evaluation of participants' academic credentials and their usage of the English language as outlined by NAFSA

Description of BU Global Program:
"America's Most International University"
As the international unit of Boston University's Division of Extended Education, BU Global welcomes students and scholars from around the world, making it possible for them to receive a Boston University education through a variety of programs that utilize both traditional and non-traditional educational formats. This unsurpassed academic experience is designed for students from around the globe who are eager to advance quickly and are ready for the challenges this intensive curriculum provides.
What truly distinguishes BU Global is the importance we place on the role of the international student and their integration into both the University community and their industry. Boston University's esteemed reputation as a premier research university has attracted learners and researchers from over 135 countries---these research facilities, as well as every facility on the University campus, are accessible by students of BU Global. All our students contribute to the exciting cultural and academic atmosphere that has continued to define Boston University.
Customized Training Programs
Our short-term Customized Training Programs bring onsite training to businesses, government agencies, universities, and other organizations. Our staff is ready and willing to meet with you to assess your needs and design a specific training program to meet the challenges of your organization. Formats for customized training can include seminars and diploma programs, Faculty Executive Development Programs, and Distance Education Solutions.
Student Exchange Programs
At BU Global, international exchange students from partner affiliates are welcome to study at Boston University's Charles River Campus. Study typically spans one semester, and students must be admitted to the program by their home institution. Please contact the office of BU Global if you would like to discuss potential exchange programs between your academic institution, Boston University, and American Language Programs, Inc.

Diploma Programs Offered
Remember, you can enter one of these programs through ALP!
Click on the links below for specific details about each program:
* Information Systems & Security *
* Banking & Financial Services *
* Entrepreneurial Management * - New!
Boston University's Graduate Diploma Programs attract the best and the brightest students from around the globe; not just because of their educational and professional experience, but because they are aspiring leaders who want to quickly move to the top of their chosen field. Each of the Diploma Programs offer students the opportunity to take six -intensive, specialized graduate courses in one semester and provide a more focused approach than most graduate programs.
Students accepted into our prestigious program have access to BU's world-renowned faculty in an intimate class room setting, as well as the opportunity to visit some of the country's most impressive institutions through our academic site visits. After graduating, students can participate in our internship program and gain valuable work experience in the United States. In addition, students graduating from both the Diploma and Internship Programs will have the opportunity to apply for optional practical training and work in the U.S for an additional year. Most importantly, we will help you to define your professional goals and manage your career for a lifetime.
Additional forms of training, portfolio and exchange: http://www.bu.edu/globalexec/portfolio/index.html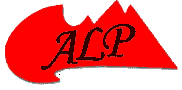 ALP can help you reach your goal! We will represent you and your qualifications for their programs. We will assist you to qualify and offer you the preparation needed for entry through our immersion courses. ALP can even offer you homestay (housing with an American family with or without meals) while you attend courses at Boston University.
Visit the BU Global site for all costs, schedules and applications and then contact us or let us know your interest and we will assist you in your application to B U.
Don't delay – take advantage of these great Diploma Programs and assure your future!
What Can American Language Programs Do For YOU?
· ALP can prepare you for these courses with intensive, individualized, one-on-one English courses in the home of your teacher!
· Assist you in passing the TOEFL with a qualifying score through specific TOEFL preparation,
· AND offer homestays with families in and around historical and beautiful Boston! Educated family, meals, excursions and private room all included in ALP's tuition.
· ALP can send you a BU Global Brochure with complete information on fees and application requirements.
Contact us today for more information about these programs!
American Language Programs, Inc.
56 Hobbs Brook Road
Weston
, Massachusetts USA
02493
USA +001 781 888 1515 (Phone)
USA +001 781 894-3113 (FAX)
info@alp-online.com