---
Student Assistance Programs/Special Programs
Standard: Our most popular program, the Standard Program is designed for an eager teenage student, young adult employee or the retired executive. ALP allows flexible, private teaching hours of 15, 20, or 25 hours English study per week/family with homestay/meals included. Additionally, students receive one excursion per week to a nearby area attractions with their host family.
Business & Specialized Vocabulary: This program is designed for the busy executive/professional. Teachers employ specialized vocabulary and teaching aids to better familiarize the student with our American corporate scheme. This accommodation includes the above standard accommodation as well as specialized vocabulary, instruction, and opportunity to participate in and witness first hand American business culture whenever possible. The accommodations are slightly better than in the standard booking and it is prime for professionals in any field.
Deluxe/4-Star: The ALP Deluxe Program is the most prestigious accommodation possible at an affordable price. The deluxe accommodation includes the above standard and business & specialized vocabulary programs while also offering the finest accommodations and meals. Students can enjoy private bath/shower as well as a prime location with this program. Gourmet dinners, meeting interesting people, and more sightseeing are only a few of the advantages of our Deluxe Program.
*On all programs, students may add extra activities or leisure courses
---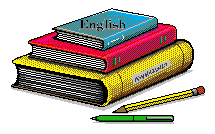 ---
Student Assistance Programs (SAP) / Special Programs
American Language Programs, Inc. can also offer the following special program to its students for those who require some extra help in certain areas during their stay:
Medical Reservations and Preparation- ALP will assist students in preparing for medical appointments in the U.S. Our teachers/ALP can locate specialized doctors in our medical metropolis, Boston, Massachusetts; Miami, Florida or Phoenix, Arizona. We can provide assistance with medical information forms as well as telephone contact and histories. Many people in Europe and Asia realize that some of the most innovative and cutting edge programs in medicine come from the U.S.A
TOEFL, GRE, GED, LLM and other Standardized Examination Preparation/Applications- ALP teachers are all qualified to prepare students for the TOEFL (Test Of English as a Foreign Language) and the LLM (Master of Law-"L. Legum Magister"). Specialized workbooks, cassette tapes, computer programs as well as targeted teaching are used to prepare students to do his/her best on these important exams.
University Application/Registration- We understand that finding and applying to the right university is not an easy task. Therefore, we have designed programs wherein teachers help students fill out applications, write essays, and prepare for their interviews while English is learned to its highest possible degree.
Lessons ONLY: Private English OR Spanish Lessons (without homestay)
Corporate / Workplace Program: English OR Spanish
Public Speaking/ Business English Instruction
---
The following courses are paid hourly: $45.00/hr. Transportation costs are paid to host family in the amount of $65.00/wk and equivalent to 5 – hours of tuition payment. The student will have 10 – hours of tuition in the course with the host family paid for 15 – hours, $65.00/week.
1) Bridge Lessons: 3 – hours per week with active bridge player. $65.00 paid to the host family (equivalent to 5 – hours of tuition) for transportation to and from site of bridge lessons.
2) Yoga Lessons: 3 – hours per week with yoga instructor, possible one on one or in a small class through individual party or yoga "recreation" center. $65.00 paid to host family (equivalent to 5 – hours of tuition) for transportation to and from site of yoga lessons.
3) Voice Lessons: 3 – hours per week of voice lessons with voice instructor, one on one. $65.00 paid to host family (equivalent to 5 – hours of tuition) for transportation to and from site of voice lessons.
4) Country Western Dancing: 3 - hours per week (one night normally) of dance lessons and participation. $65.00 paid to host family (equivalent to 5 – hours of tuition) for transportation to and from site of dance lessons.
5) American (New England Cooking Lessons): 3 – hours per week of cooking lessons preferably with host family (in some cases with another ALP family interested in cooking). If cooking family is other than host family $65.00 is paid to host family (equivalent to 5 – hours of tuition) for transportation to the cooking family. If the host family gives the lessons there will not be an additional transportation payment but the family will be paid for the 3 – cooking hours, $65.00/hour, equivalent to 5 – tuition hours) on a 10 – hour tuition program. There will be an additional payment of $30.00 per week to cover additional food costs for the lessons.
Hourly, Mini "Leisure Courses" for Immersion Students
Hourly, mini courses offered through ALP – Student chooses the number of hours he wishes to receive lessons by our qualified teachers.
ALP offers the following "leisure lessons" in all locations (where applicable):
Hypnosis

Tarot Card Reading

Yuen Method of Chinese Energetics ( series of lessons -- whole course)

Bridge (needs a class really but individual lessons can be done)

Horse-back riding

Palmistry

Yoga

Wine appreciation

Witchcraft in Salem and Peabody MA (sightseeing and history) (hourly charge + tickets and meals)

Plymouth Plantation (tour and history or Plymouth, MA) (hourly charge + tickets and meals)

Acupuncture Treatments ($85.00 per session)

Massage Therapy ($85.00 per session)

Pronunciation and Diction Lessons

Voice lessons -- singing lessons by local professional

Weekend ski trips -- Cost of hotel for teacher and student, meals and gasoline costs + ski equipment and lifts -- approximately $360.00 for two days (Host family to supply own equipment for him/herself and transport vehicle)

Teen sailing lessons (seasonal)

Salsa dance lessons

Country Western dance lessons

Guitar lessons

Organ lessons

American (New England) cooking lessons + cost of foods used in meal
All costs are per hour unless indicated separately above. The cost per hour would be $45.00/per hour (dancing would be three - hours per night and Voice two -hours per week, etc.) with the student arranging his/her own transportation or arranging that separately with the host teacher, etc. Many times, subway or bus can be taken a teacher for the above course. All of these hourly classes are somewhat negotiable if the student stays for a longer period of time and books more lessons than just a three to four classes, etc. It will still depend on the number of hours and number of times per week for each of the above courses.
Please contact ALP (info@alp-online.com) if you have any questions about these programs or for further details regarding their content, curriculum or tuition.
---
American Language Programs is aware that financing a tuition can be expensive and a hardship to some students. Therefore, we have found several companies and organizations that help students achieve their educational goals through loans, grants, scholarships and work/internships:
FreSch! - FreSch! has a database of over 2,000 organizations and foundations that offer scholarships, representing approximately 169,000 awards. The Free Scholarship Search Service. Online database of thousands of sources of scholarships, searchable for free!
StudyWorldwide.net - Lists scholarships available to international students
---
Although by no means a requirement, some students choose to purchase travel insurance before traveling abroad or beginning their education in the United States. Below is a sample company offering insurance to international students. Please note that there are probably several forms offered through your travel agent AND on the Internet so make sure to check them out first.
InternationalStudentInsurance.com - Here you will find information on the best health, medical and travel insurance programs tailored to fit the needs of the international student abroad at the most affordable rate.
---
Do you want to participate in a program that is not listed here? Would you prefer an immersion experience that is tailored to one of your hobbies, interests or passions? We have successfully organized dozens of tailored programs for students who desire something "different." For example, some students may prefer to play golf in West Palm Beach while also practicing their English and conversation skills. Other students have interests in the outdoors and desire hiking or camping intensive holidays. The choice is your with ALP!
Customized Programs are available at the by request. Just email info@alp-online.com with your ideas and we will develop a specialized, individualized and approved program just for you!!
---